Paradise Palette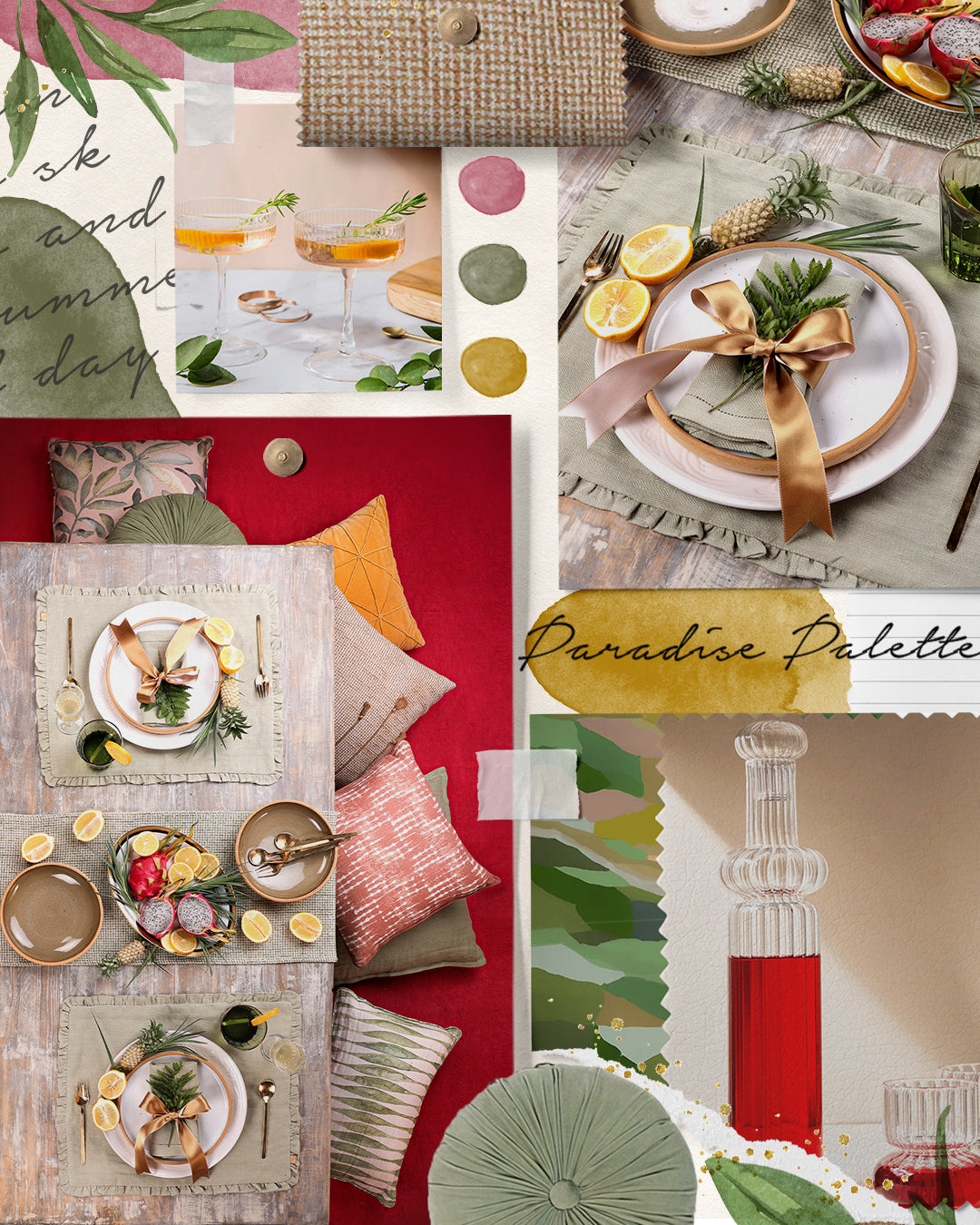 The Paradise Palette is here, and it's ready to transport you to a tropical oasis! This mood board is bursting with lively shades of "Coral Reef" pink, "Lush Meadow" green, a sunny pop of "Golden Sun" yellow, and subtle touches of "Seashell" neutrals.

With a range of vibrant accents and botanical prints, this curated mood board has everything you need to transform your living space into your own personal paradise. Don't wait to add some summer vibes to your home - start shopping now and let your living space bloom with the beauty of paradise!
Unexpected Greens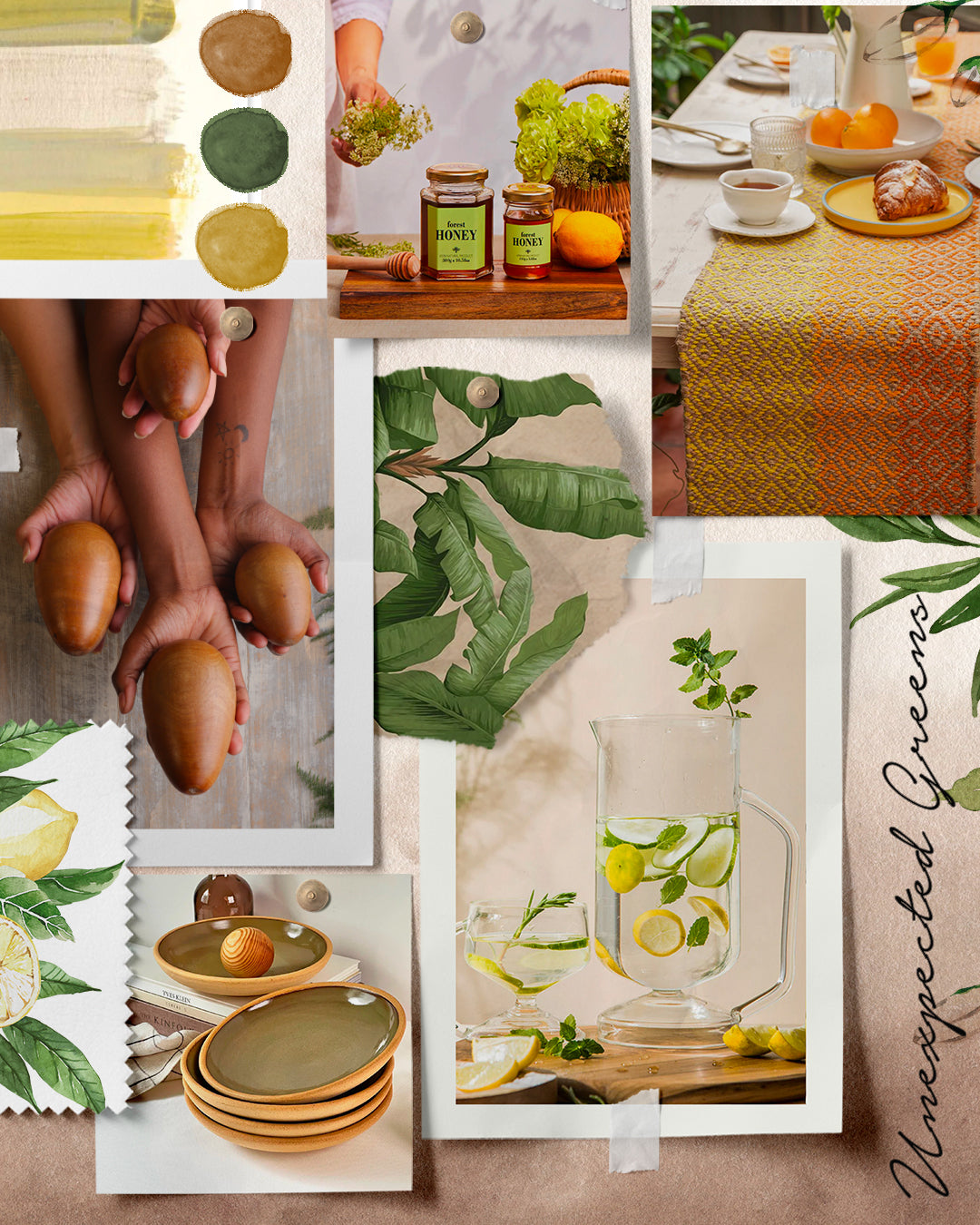 Create an evergreen mood in your home with our latest curation of unexpected greens, blended with hints of canary yellows and earthy neutrals. This moodboard is carefully crafted to bring the beauty of nature indoors and create a calming and refreshing atmosphere in your space. These colors and textures are meant to last and inspire, making them a perfect addition to your home decor. Browse our website and shop the curated collection now. 
Teal & Tangarine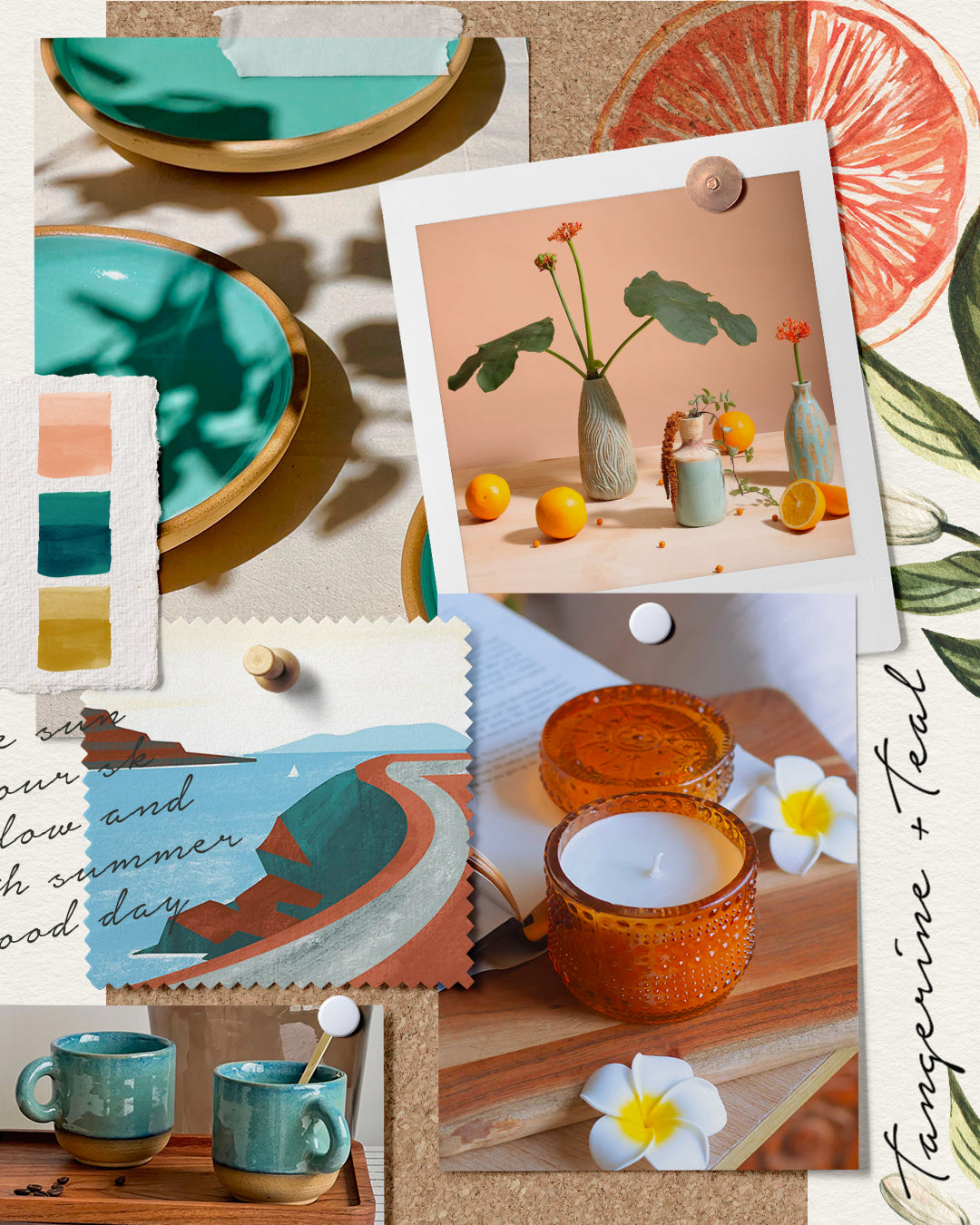 Citrus Splash/Tangerine Teal is a vibrant and energetic color scheme that adds a playful touch to any home decor. The bright orange hues of tangerine pair perfectly with the cool blue-green shades of teal, creating a refreshing and invigorating ambiance that's perfect for both summer and winter.

In the kitchen, citrus splash/tangerine teal can add a fun and playful vibe to your space. Consider adding orange dish towels or teal kitchen gadgets to brighten up your countertop. In the bedroom, add a few accent pillows in these colors to create a cozy and inviting atmosphere.

Overall, citrus splash/tangerine teal is a vibrant and playful color scheme that can add a refreshing and energetic touch to any room in your home.